Circuit de la Grande Chaume
Stages
Cercle Saint Thiébaut
Ferme Auberge Les Buissonnets
Auberge du Belacker
Caracteristics
Difficulty ratingModerate
Distance (in km) 25.6
Elevation gain + (in m) 945
Elevation loss - (in m) 871
Length (3.5 km/h) - hiking on a 3 days tour: 7h30
along the way
Day Nr. 3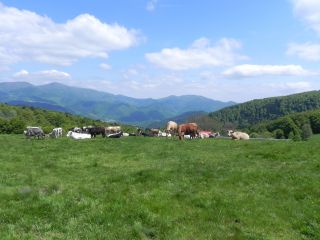 GPS data - 47.83732,6.99006
The Belacker pasture (chaume) is located between the Rossberg and the Vogelstein. These high mountain pastures are typically for the southern Vosges mountains. Their were first mentionned in 1550. Cattle appreciate juicy grass and gentle slopes. Hikers pause a...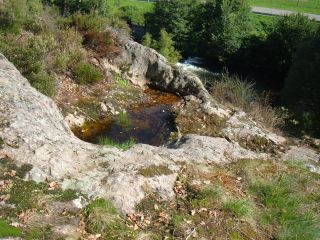 GPS data - 47.87308,7.02243
The glacier mills of Saint-Amarin are due to the rapid melting of the glaciers (in the last ice age about 12 to 13 thousand years ago). Waterfalls dug progressively holes into the rock. The ice in the holes often remains up to mid-May.
...
GPS data - 47.87334,7.02844