Gite du Gustiberg - gite du Bergenbach
Legend :
Auberge du Gustiberg
Gite de la ferme du Bergenbach
Caracteristics
Difficulty ratingEasy
Distance (in km) 7.6
Elevation gain + (in m) 253
Elevation loss - (in m) 442
Length (3.5 km/h) 2h10
along the way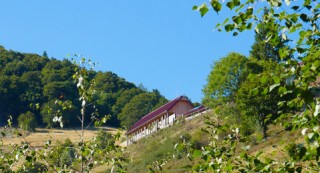 GPS data - 47.89331,6.92850
A breathtaking panorama
L'Auberge du Gustiberg is situated on a height of 980m and offers a great view of the Thur valley and the Bussang mountain pass, the natural border between Alsace and Lorraine. It is also a good spot for paragliding.

An institution
...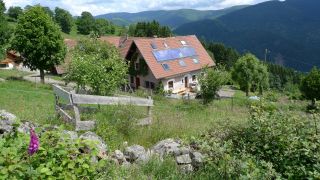 GPS data - 47.91188,6.95456
A breathtaking view
The Bergenbach farmer's lodge is located on the western flank of the Thur valley at 800 m altitude.
The lodge offers a view of the Vosges peaks and the village of Fellering Oderen in the valley.
Since 1978
Jacques Simon and Marlene K
...
Book