Gite du Bergenbach - gare d'Oderen
Legend :
Gite de la ferme du Bergenbach
Gare d'Oderen
Caracteristics
Difficulty ratingEasy
Distance (in km) 3.7
Elevation gain + (in m) 17
Elevation loss - (in m) 308
Length (3.5 km/h) 1h10
along the way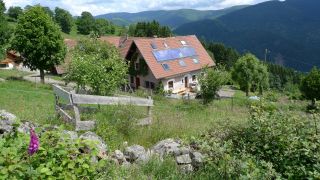 GPS data - 47.91188,6.95456
A breathtaking view
The Bergenbach farmer's lodge is located on the western flank of the Thur valley at 800 m altitude.
The lodge offers a view of the Vosges peaks and the village of Fellering Oderen in the valley.
Since 1978
Jacques Simon and Marlene K
...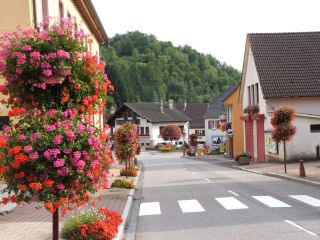 GPS data - 47.90948,6.97554
The chapel Saint-Nicolas is situated above the village of Oderen in the upper Thur valley. The town is also known for the chapel of Notre Dame de Bon Secours, which is carved into the rock. The waterfall and the rock chapel of St. Nicolas invite you to stay fo
...
GPS data - 47.91166,6.97384